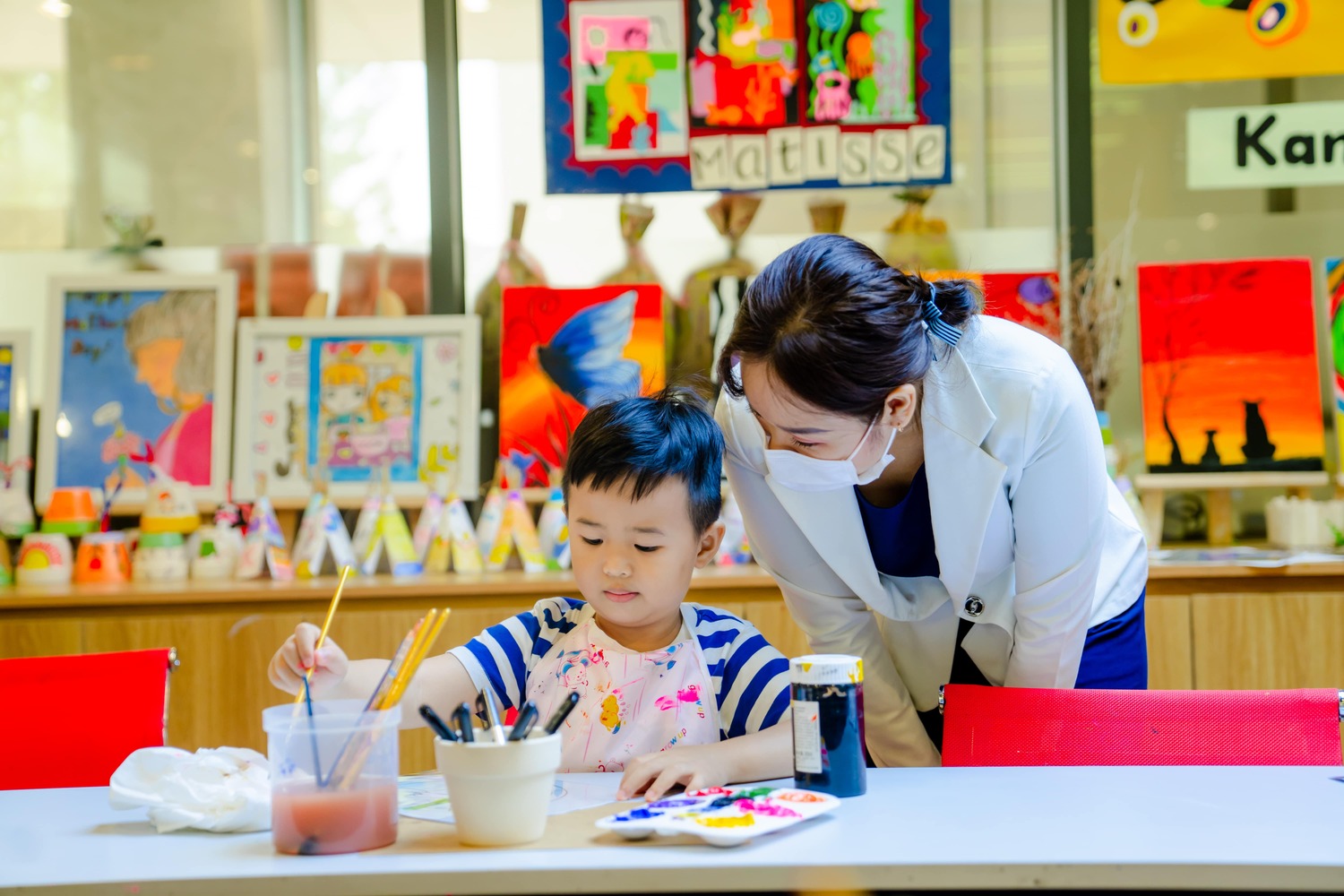 "Hello Y1 - Pre 1" is designed for students between the ages of 5 and 6. The course will last 6 weeks and cover the content of three core subjects: Mathematics, Vietnamese, and English, along with specialist subjects such as Sports, Music, Arts, Technology, and Extracurricular activities.

With such variety in this Pre-primary course, students will be given the opportunity to become familiar with the new learning environment and easily absorb new knowledge as they embark on their primary school journey, and next state in life. This is an important milestone that helps students reveal their unique abilities and shape their development direction in line with their strengths in the future.

Each lesson is equally distributed in order to balance students' study time and playtime. Extracurricular activities, skill honing, and personal development are also included to provide the students with an engaging and meaningful summer with "Hello Y1 - Pre1".

WHY CHOOSE TDA'S "HELLO Y1 - PRE 1" COURSE?
Enable students to adjust to their new surroundings and mentally and physically get ready for their first year of primary school.
Encourage them to think creatively while discovering and nurturing their love for and interest in learning.
Assist them in becoming comfortable with the primary school curriculum, learning strategies, their new teachers, setting, classroom, and learning materials.
Assist them in becoming comfortable with the activities that come with grade 1's foundational subjects.
Encourage them to exercise initiative, communication, and other important abilities, and to confidently express their unique qualities as early as the first grade.